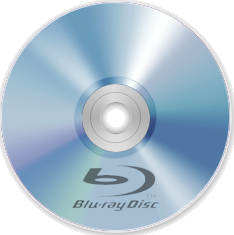 ---
Sniper: Ultimate Kill
Sniper: Ultimate Kill
---
Gatunek:
Akcja
/
Dramat
/
Thriller
Director / Reżyser: Claudio Fäh
Writer / Scenariusz: Chris Hauty
Cinematography / Zdjęcia: Ross W. Clarkson
Music / Muzyka: Frederik Wiedmann
Cast / Obsada: Billy Zane, Tom Berenger, Danay Garcia, Chad Michael Collins, Joe Lando, Juan Pablo Gamboa
Dystrybucja w Polsce:
Imperial CinePix
Studio:
Sony Pictures Home Entertainment
Data produkcji: 2017
EAN: 7330031003552 - DK/FI/NO/SE (Skandynawia)
EAN: 0043396509818 - US (Stany Zjednoczone)
Dostępny w sprzedaży:
06.10.2017
Polska:
brak dystrybucji
Czas: 01:33:18
Audio Formats / DĽwięk:

DTS-HD Master Audio
5.1 angielski

DTS-HD Master Audio
5.1 francuski

Dolby Digital 5.1 włoski (640 kbps)

Dolby Digital 5.1 rosyjski (640 kbps)
Dolby Digital 5.1 tajski (640 kbps)
Subtitles / Napisy: Joanna Kaniewska
Aspect Ratio: 16:9 - 2.35:1
Anamorphic Scope
(1080p / 23,976 fps / High Definition)
Interaktywne menu w języku: angielskim
BD-Info Raport [→←]
BD-Info Raport [ ← 87 KB → ]
Rozmiar Filmu: 22,29 GB z Audio
Video codek:
MPEG-4 AVC
Region:
A-B-C
Typ płyty:
24,81 GB
Blu-ray Disc (dwuwarstwowa)
Supplements / Materiały dodatkowe:
MPEG-4, HD (1920x1080) Dolby Digital 5.1 angielski (kbps)
napisy: włoskie, portugalskie, hiszpańskie.
Previews
- Tylko dla Odważnych - Only The Brave (2017) (00:02:32)
- S.W.A.T. Under Siege (2017) (00:01:25)
- Starship Troopers: Traitor of Mars (2017) (00:01:32)
- Awakening The Zodiac (2017) (00:02:23)
- Biohazard: Vendetta - Resident Evil: Vendetta (2017) (00:01:40)
- Bałkańska Vendetta - Kill 'em All (2017) (00:01:05)
Opis fabuły:
Colombian drug kingpin Jesús Morales secretly pays for the services of a sniper nicknamed "The Devil," capable of killing one-by-one the enemies of anyone who hires him. With no adversaries left alive, Morales grows stronger and gains control of more smuggling routes into the United States. The DEA, alarmed by this threat to the country, sends agent Kate Estrada, who has been following Morales for years, and Marine sniper Brandon Beckett to Colombia. Their mission: Kill "The Devil" and bring Morales back to the US to be tried for his crimes. The agents think they have everything under control, but Morales and "The Devil" have prepared plenty of surprises to keep the mission from succeeding.
Screeny z menu [Blu-ray]
1920x1080 Rozmiar 1.01 MB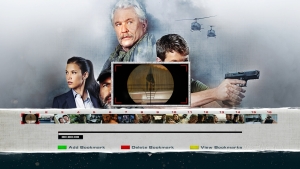 1920x1080 Rozmiar 1.03 MB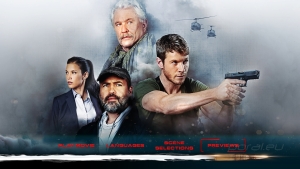 1920x1080 Rozmiar 0.99 MB
Screeny z filmu [Blu-ray]
Video Bitrate - Płyta Blu-ray Film
Okładka Blu-ray
Zwiastun [Youtube]