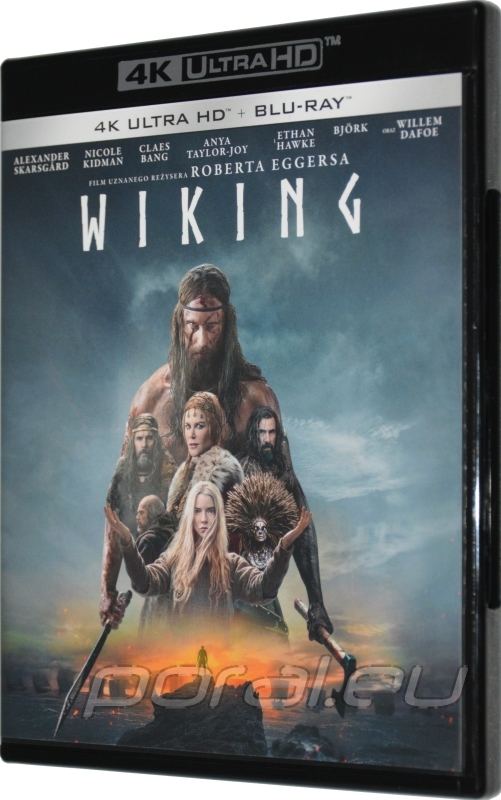 4K Ultra HD
- Wiking - The Northman (2022) EAN: 7321961601437

Steelbook
- 4K Ultra HD - Wiking - The Northman (2022) EAN: 7321962601436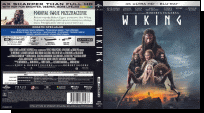 ---
Tytuł polski:
Wiking
Original Title / Tytuł oryginalny
The Northman
---
Gatunek:
Dramat
Director / Reżyser: Robert Eggers
Writer / Scenariusz: Sjón Sigurdsson, Robert Eggers
Cinematography / Zdjęcia: Jarin Blaschke
Music / Muzyka: Robin Carolan, Sebastian Gainsborough
Cast / Obsada: Alexander Skarsgård, Nicole Kidman, Claes Bang, Ethan Hawke, Anya Taylor-Joy, Gustav Lindh, Willem Dafoe, Phill Martin, Eldar Skar, Olwen Fouéré, Edgar Abram, Jack Gassmann, Ingvar Sigurðsson, Oscar Novak, Björk, Ian Whyte, Kate Dickie, Kevin Horsham, Tadhg Murphy, Hafþór Júlíus Björnsson, Ian Gerard Whyte, Ralph Ineson, Murray McArthur, Magne Osnes, Jon Campling, Eric Higgins
Dystrybucja w Polsce:
Galapagos
- DVD /
Blu-ray
/ 4K Ultra HD
Studio:
Universal Pictures
Data produkcji: 2022
Numer katalogowy: UBS 600143
(PL - Polska)
okładka w języku polskim
EAN: 7321961601437 (133,80 zł gandalf 16.09.2022)
EAN: 7321962601436 - Steelbook - UBP 600143
Dostępny w sprzedaży:
24.08.2022
Czas: 02:17:01
Płyta 4K Ultra HD
Audio Formats / Dźwięk: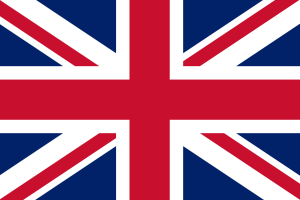 Dolby Atmos (Compatible Dolby TrueHD 7.1) english - angielski (4778 kbps)
Dolby Digital Plus 7.1 french - français - francuski (768 kbps)
Dolby Digital Plus 7.1 italian - italiano - włoski (768 kbps)
Dolby Digital Plus 7.1 spanish - español - hiszpański (768 kbps)

Dolby Digital 5.1 polish - polski
(lektor)
(640 kbps)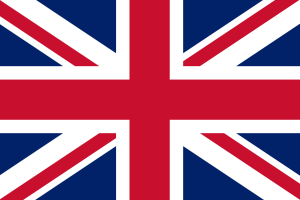 Dolby Digital 2.0 english commentary - angielski komentarze (192 kbps)
Subtitles / Napisy:
Aspect Ratio: 16:9 - 2.00:1
Anamorphic Scope
(2160p / 23,976 fps / Ultra High Definition / HDR10 / Dolby Vision)
Interaktywne menu w języku: angielskim
BD-Info Raport [4K Ultra HD]
Rozmiar Filmu 4K Ultra HD: 69,14 GB z Audio
Rozmiar Filmu Blu-ray: 34,29 GB z Audio
Video codek 4K Ultra HD:
HEVC
Typ płyty 4K Ultra HD:
89,01 GB
Blu-ray Disc (trzywarstwowa) UHD-100 (95 621 742 592 bajtów)
Typ płyty Blu-ray:
34,91 GB
Blu-ray Disc (dwuwarstwowa) BD-50 (37 488 230 400 bajtów)
Supplements / Materiały dodatkowe:
Płyta 4K Ultra HD
HEVC (3840x2160) Dolby Digital 2.0 angielski (192 kbps)
napisy: angielskie, francuskie, włoskie, holenderskie.
Deleted Extended Snecens
(All 00:12:28)
- Fjolnir and Hallgrimr at the Slave Shed
- Yule Mummer Dance and Aurvandil's Speech
- Vikings Hide Langskips
- Bosa Saga Extended
- Aurvandil's Ghost
- Fjolnir and Gudrun
- Gudrun Trucks Gunnar in
- Het's Gate Open
- An Ageless Epic (00:11:17)
- The Faces of Vikings (00:10:27)
- Amleth's Journey to Manhood (00:03:56)
- Shooting The Raid (00:04:10)
- Knattleirk Game (00:02:42)
- A Norse Landscape (00:04:43)
- Feature Commentary With Co-Writer/Director Robert Eggers (Off/On)
Opis:

Reżyser - wizjoner Robert Eggers przedstawia film Wiking. Ta przepełniona akcją epicka opowieść ukazuje losy młodego księcia Wikingów, który obiecuje pomścić śmierć ojca.
Screeny z menu [4K Ultra-HD]
3840x2160 Rozmiar 2.48 MB
3840x2160 Rozmiar 2.31 MB
3840x2160 Rozmiar 2.43 MB
Video Bitrate - Płyta 4K Ultra-HD Film
Statystyki strony


Wszystkie filmy:
3765
Polskie okładki Blu-ray:
2697
BD-Info [Blu-ray]:
3480
BD-Info [4K Ultra HD]:
452
Video Bitrate [Blu-ray]:
3337
Video Bitrate [UHD]:
345
Skany płyt Blu-ray:
3662
Video Menu:
660
O serwisie
Polski Portal Blu-ray
- poral.eu powstał w 2006 roku na którym znajdują się prawie wszystkie filmy Blu-ray i 4K Ultra HD, które zostały wydane w Polsce oraz poza granicami Polski z polską wersją jezykową. Jakie informacje umieszczam? Podstawa to BD-Info, wykres Video Bitrate, skany opakowania lub zdjęcia. Pozostałe to screen-y z filmu i menu, ciekawszych dodatków oraz specyfikacja materiałów dodatkowych.
Kontakt &nbsp Dostęp &nbsp Kolekcja &nbsp DVD &nbsp HD-DVD &nbsp Ericsson
&nbsp &nbsp
&nbsp &nbsp
&nbsp &nbsp
e-mail:
slawomir@poral.net
ⓒ 2006 poral.eu. Wszelkie prawa zastrzeżone.