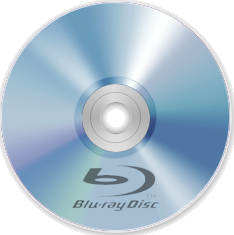 6/10

Oceniło: 1
Horror
Director / Reżyser: David Gordon Green
Writer / Scenariusz: Danny McBride, John Carpenter, David Gordon Green, Debra Hill, Jeff Fradley
Cinematography / Zdjęcia: Michael Simmonds
Music / Muzyka: John Carpenter, Cody Carpenter, Daniel A. Davies
Cast / Obsada: Judy Greer, Toby Huss, Jamie Lee Curtis, Will Patton, Omar J. Dorsey, David Lowe, Brittani Cox, Christopher Allen Nelson, Haluk Bilginer, P.J. Soles, Michael 'Mick' Harrity, Jonathan Bruce, Virginia Gardner, Nick Castle, Miles Robbins, Jefferson Hall, James Jude Courtney, Pedro Lopez, Marian Green
Dystrybucja w Polsce:
Filmostrada
Studio:
Universal Pictures
Data produkcji: 2018
Numer katalogowy:
(PL - Polska)
okładka w języku polskim
EAN: 5902115606359
Dostępny w sprzedaży:
28.02.2019
Czas: 01:45:47
Audio Formats / Dźwięk:

DTS:X
angielski

DTS 5.1 czeski (768 kbps)

DTS 5.1 węgierski (768 kbps)

DTS 5.1 polski
(lektor)
(768 kbps)

DTS 5.1 rosyjski (768 kbps)
Subtitles / Napisy: Agata Deka
Aspect Ratio: 16:9 - 2.39:1
Anamorphic Scope
(1080p / 23,976 fps / High Definition)
Interaktywne menu w języku: angielskim
BD-Info Raport [→←]
BD-Info Raport [←→]
Rozmiar Filmu: 28,69 GB z Audio
Video codek:
MPEG-4 AVC
Region:
A-B-C
Typ płyty:
35,40 GB
Blu-ray Disc (dwuwarstwowa)
Supplements / Materiały dodatkowe:
MPEG-4, HD (1920x1080) Dolby Digital 2.0 angielski (192 kbps)
napisy: polskie i inne.
Deleted / Extended Scenes
(All 00:12:42)
- Extended Shooting Range - Deleted Suicide Thoughts
- Shower Mask Visit
- Jog to a Hanging Dog
- Allyson and Friends at School
- Cameron and Cops Don't Mix
- Deluxe Banh mi Cops
- Sartain and Hawkins Ride Along
- Back in Haddonfield : Making Halloween (00:06:05)
- The Original Scream Queen (00:02:32)
- The Sound of Fear (00:03:19)
- Journey of The Mask (00:02:31)
- The Legacy of Halloween (00:04:25)
Screen Menu [Blu-ray]
Opis: Jamie Lee Curtis powraca w swej kultowej roli Laurie Strode, stającej do ostatecznej konfrontacji z Michaelem Myersem - zamaskowanym osobnikiem, prześladującym ją od kiedy udało się jej cudem uniknąć śmierci w Halloween już cztery dekady temu. Mistrz horroru John Carpenter łączy siły z reżyserem Davidem Gordonem Deanem i Jasonem Blumem, producentem "Uciekaj!" i "Split", by pokazać ciąg dalszy kultowego horroru Carpentera z 1978 roku.
Screen [Blu-ray]
Video Bitrate [Blu-ray]
Blu-ray
- Halloween (2018) EAN: 5902115606359
DVD
- Halloween (2018) EAN: 5902115606342