Blu-ray
- Okno na Podwórze - Rear Window (1954) EAN:
5900058302383

---
Tytuł polski:
Okno na Podwórze
Original Title / Tytuł oryginalny
Rear Window
---
Gatunek:
Psychologiczny
/
Thriller
Reżyser: Alfred Hitchcock
Scenariusz: John Michael Hayes
Cinematography / Zdjęcia: Robert Burks
Muzyka: Franz Waxman
Cast / Obsada: James Stewart, Grace Kelly, Wendell Corey, Thelma Ritter, Raymond Burr, Judith Evelyn, Ross Bagdasarian, Georgine Darcy, Sara Berner, Frank Cady, Jesslyn Fax, Rand Harper, Irene Winston, Havis Davenport, Jerry Antes, Barbara Bailey, Benny Bartlett, Nick Borgani, Sue Casey, Iphigenie Castiglioni, James Cornell, Don Dunning, Marla English, Bess Flowers, Art Gilmore, Fred Graham, Kathryn Grant, Len Hendry, Alfred Hitchcock, Harry Landers, Alan Lee, Mike Mahoney, Jonni Paris, Dick Simmons, Jesslyn Fax, Eddie Parker
Dystrybucja w Polsce:
Tim Film Studio
Studio:
Universal Pictures
Data produkcji: 1954
Numer katalogowy: 25533/G52/R0
(PL - Polska)
okładka w języku polskim
EAN: 5900058302383
EAN: 5900058302000 -
Alfred Hitchcock Arcydzieła Mistrza
(139,99 zł Media Markt 31.01.2013)
Dostępny w sprzedaży:
22.12.2012
Wznowienie 07.08.2014
Czas: 01:52:26
Audio Formats / Dźwięk:

DTS-HD Master Audio
2.0 angielski

DTS 2.0 portugalski (448 kbps)

DTS 2.0 węgierski (448 kbps)

DTS 2.0 hiszpański (448 kbps)

DTS 2.0 polski
(lektor)
(448 kbps)

DTS 2.0 rosyjski (448 kbps)
DTS 2.0 tajski (448 kbps)

DTS 2.0 turecki (448 kbps)

Dolby Digital 2.0 angielski komentarze (192 kbps)
Subtitles / Napisy: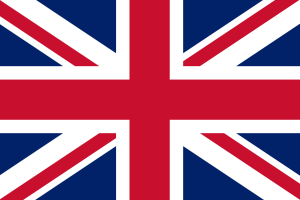 english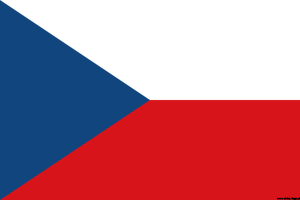 czech
hungarian
spanish

polish

russian
русский
thai
turkish
greek
romanian
Aspect Ratio: 16:9 - 1.66:1
Academy Flat
(1080p / 23,976 fps / High Definition)
Interaktywne menu w języku: angielskim
BD-Info Raport [ ← 162 KB → ]
Rozmiar Filmu: 31,96 GB z Audio
Video codek:
MPEG-4 AVC
Region:
A-B-C
Typ płyty:
41,64 GB
Blu-ray Disc (dwuwarstwowa)
Supplements / Materiały dodatkowe:
- Audio Commentary: Author John Farwell ("Hitchcock's Rear Window: The Well-Made Film") provides a somewhat dry but undeniably detailed analysis of Rear Window, without so much as missing a shot or scene.
- Rear Window Ethics: Remembering and Restoring a Hitchcock Classic (SD, 55 minutes): From short story to screenplay to Hitchcock masterpiece, track the development, casting, production, performances, style and, eventually, the restoration of Rear Window.
- Masters of Cinema (SD, 34 minutes): A lengthy "Masters of Cinema" interview with Hitchcock that, despite its age, is one of the must-see extras in the 15-disc Masterpiece Collection set.
- A Conversation with Screenwriter John Michael Hayes (SD, 13 minutes): Hayes covers a lot of ground, touching on his first meeting with Hitchcock, his first days on the job, his take on the director, his impressions of Stewart and Kelly, and more.
- Pure Cinema: Through the Eyes of the Master (SD, 25 minutes): An in-depth, career-spanning look at Hitchcock's filmmaking prowess, desires as a director, contributions to cinema, and influence on generations of filmmakers that followed. "Pure Cinema" doesn't focus on Rear Window, but it's no less welcome.
- Breaking Barriers: The Sound of Hitchcock (SD, 24 minutes): Hitchcock had a penchant for unforgettable visuals, but his meticulous mastery of sound was just as crucial to the impact, suspense, dread and mood of his films.
- Hitchcock-Truffaut Interview Excerpts (SD, 16 minutes): Excerpts from filmmaker Francois Truffaut's 1962 interview sessions with Hitchcock (for his book, the aptly titled "Hitchcock") are set to a montage of clips and stills from the film.
- Production Photographs (SD, 3 minutes): Movie posters, vintage ads and production photos.
- Theatrical and Re-Release Trailers (HD, 9 minutes)
Opis:

Kiedy fotograf L.B. 'Jeff' Jeffries (James Stewart) łamie nogę i zostaje przykuty do wózka inwalidzkiego, jego obsesją staje się obserwowanie życia prywatnego sąsiadów. Podejrzewając pewnego sprzedawcę o zamordowanie żony, Jeffries prosi swoją przyjaciółkę - bywającą w towarzystwie, elegancką kobietę (Grace Kelly) - aby pomogła mu ustalić rzeczywisty bieg wydarzeń. Wydarzeń, które doprowadzą do jednego z najbardziej emocjonujących zakończeń w historii filmu.
Screeny z menu [Blu-ray]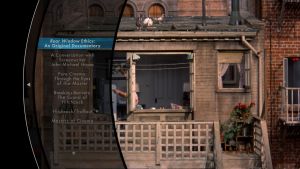 1920x1080 Rozmiar 0.22 MB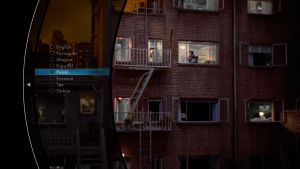 1920x1080 Rozmiar 0.15 MB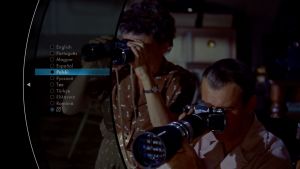 1920x1080 Rozmiar 0.11 MB
Screeny z filmu [Blu-ray]
Video Bitrate - Płyta Blu-ray Film