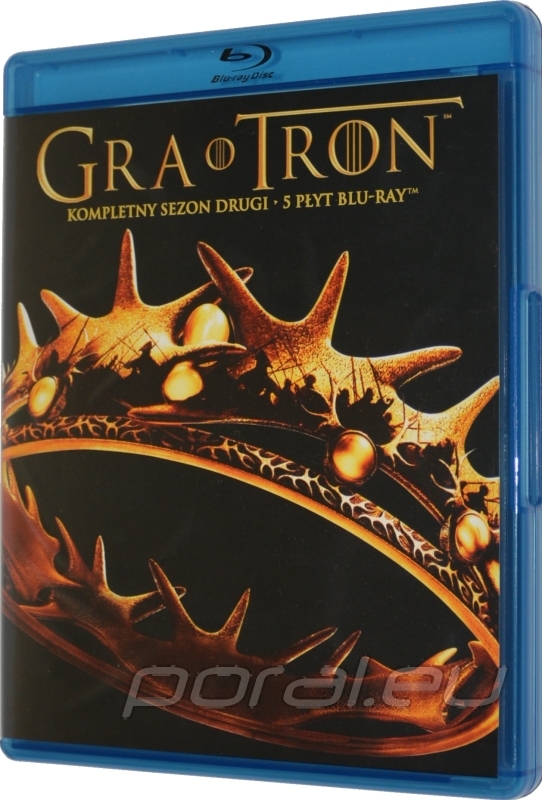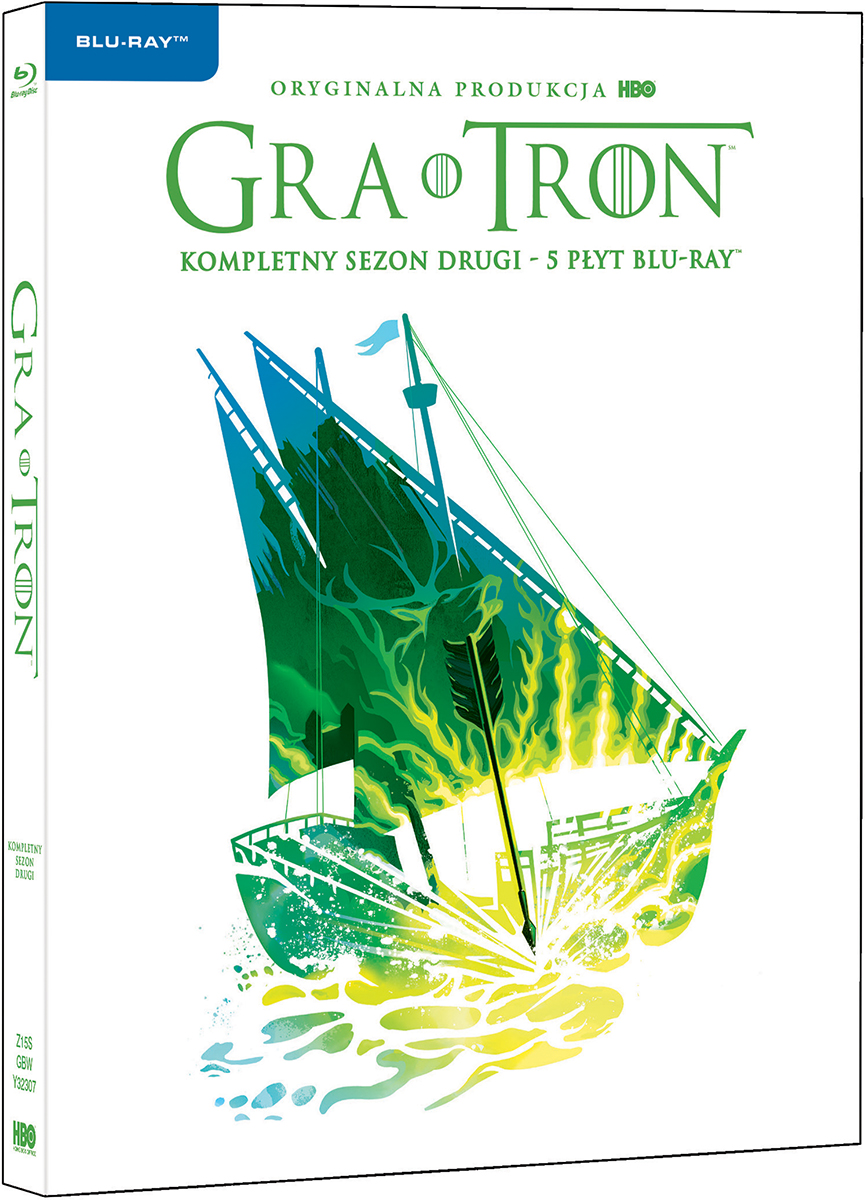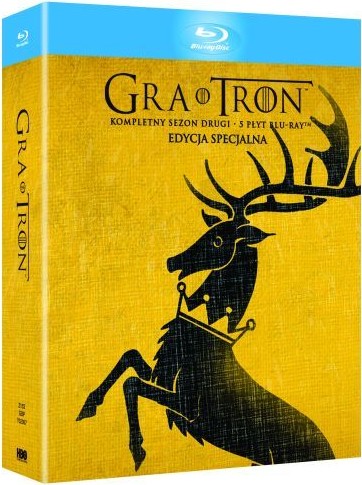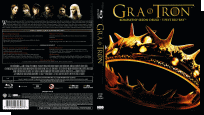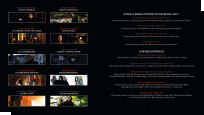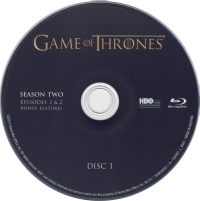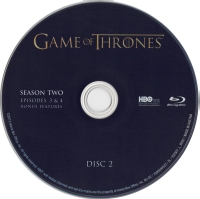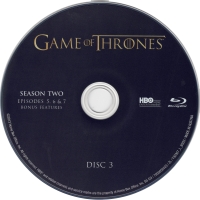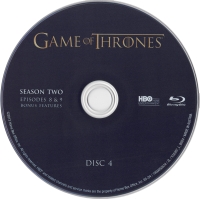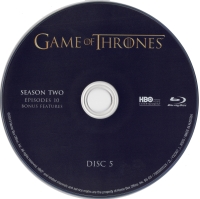 ---
Tytuł polski:
Gra o Tron, Sezon 2

Original Title / Tytuł oryginalny
Game of Thrones, Season Two
---
Gatunek:
Dramat
/
Fantasy
/
Przygodowy
Reżyser: Timothy Van Patten, Alan Tylor, Daniel Minahan, David Nutter
Scenariusz: David Benioff, George R.R. Martin, DB Weiss
Cinematography / Zdjęcia: Jonathan Freeman, Sam McCurdy, Kramer Morgenthau, Matthew Jensen, Alik Sakharov, Fabian Wagner, Chris Seager, P.J. Dillon, Anette Haellmigk, Marco Pontecorvo, Martin Kenzie, David Katznelson, Robert McLachlan, David Franco, Gregory Middleton
Muzyka: Ramin Djawadi
Cast / Obsada: Sean Bean, James Cosmo, Charles Dance Julian Glover, Peter Vaughan, Iain Glen, Stephen Dillane, Lena Headey, Donald Sumpter, Liam Cunningham, Peter Dinklage, Mark Addy, Roger Allam, Ian McElhinney, Jamie Sives, Clive Mantle, Ron Donachie, Rory McCann, Francis Magee, Mark Lewis Jones, Alfie Allen, Nikolaj Coster-Waldau, Susan Brown, Harry Lloyd, Natalia Tena, Michelle Fairley, Aidan Gillen, Josef Altin, Owen Teale, Joseph Mawle.
Dystrybucja w Polsce:
Galapagos
Producent: HBO
Data produkcji: 2012
Numer katalogowy: Z15S GBS Y32307
(PL - Polska)
okładka w języku polskim
EAN: 7321999323073 (40 zł prywatnie 10.01.2020)
EAN: 7321932323078 - Edycja Specjalna - 14.11.2018
Dostępny w sprzedaży:
14.02.2013
Polska 22.02.2013
Czas: 542 min.
Audio Formats / Dźwięk:

DTS-HD Master Audio
5.1 angielski

DTS 5.1 angielski (768 kbps)

DTS 5.1 francuski (768 kbps)

DTS 5.1 hiszpański (768 kbps)

DTS 2.0 hiszpański (768 kbps)

DTS 2.0 polski
(lektor)
Piotr Borowiec (Tekst: Wojtek Stebliński) (768 kbps)
Subtitles / Napisy:
Aspect Ratio: 16:9 - 1.85:1
Academy Flat
(1080p / 23,976 fps / High Definition)
Interaktywne menu w języku: angielskim
BD Info Raport Płyta 1
BD Info Raport Płyta 2
BD Info Raport Płyta 3
BD Info Raport Płyta 4
BD Info Raport Płyta 5
Video codek:
MPEG-4 AVC
Region:
A-B-C
Typ płyty 1:
42,29 GB
Blu-ray Disc (dwuwarstwowa) (45 430 013 952 bajtów)
Typ płyty 2:
38,76 GB
Blu-ray Disc (dwuwarstwowa) (41 634 430 976 bajtów)
Typ płyty 3:
43,61 GB
Blu-ray Disc (dwuwarstwowa) (46 840 676 352 bajtów)
Typ płyty 4:
37,52 GB
Blu-ray Disc (dwuwarstwowa) (40 299 593 728 bajtów)
Typ płyty 5:
46,23 GB
Blu-ray Disc (dwuwarstwowa) (49 673 469 952 bajtów)
Supplements / Materiały dodatkowe:
Płyta Blu-ray 1
- Episode One "The North Remembers"
- Episode Two "The Night Lands"
Characters Profiles
(All 00:15:42)
- John Snow (00:02:02)
- Daenerys Targaryen (00:02:02)
- Robby Stark (00:02:22)
- Joffrey Baratheon (00:01:57)
- Renly Baratheon (00:02:28)
- Stannis Baratheon (00:02:17)
- Theon Greyjoy (00:02:32)
Płyta Blu-ray 2
- Episode Three "What Is Dead May Never Die"
- Episode Four "Garden of Bones"
Płyta Blu-ray 3
- Episode Five "The Ghost of Harrenhal"
- Episode Six "The Old Gods and the New"
- Episode Seven "A Man Without Honor"
Płyta Blu-ray 4
- Episode Eight "The Prince of Winterfell"
- Episode Nine "Blackwater"
Płyta Blu-ray 5
- Episode Ten "Valar Morghulis"
- War of The Five Knigs (Interaktywne)
Histories & Lore
- Greyjoy Rebellion
- Robert's Rebellion
- House Tyrell
- House Greyjoy
- Hosue Clegane
- The Free Folk
- The Night's Watch
- Dragonstone
- Harrenhal
- The Free Cites
- Qarth
- The Drowned God
- The Alchemist Cuild
- The Warlocks
Opis: W drugim sezonie epickiego serialu HBO królowie z całego kontynentu Westeros walczą o Żelazny Tron. Zima zbliża się, na tronie w Królewskiej Przystani zasiada okrutny młody Joffrey, z matką Cersei przy boku i wujem Tyrionem, który zostaje Namiestnikiem Króla. Dzierżący władzę Lannisterowie są atakowani na wielu frontach, w tym przez dwóch Baratheonów pragnących korony oraz Robba Starka, który ogłosił się Królem Północy. W mroźnych ostępach za Murem Jon Snow i Nocna Straż walczą z rosnącym w siłę przywódcą Dzikich, a Daenerys Targaryen chce wzmocnić swoją władzę na Wschodzie dzięki trzem nowonarodzonym smokom. Oparta na bestsellerowej serii książek George'a R.R. Martina "Gra o tron" to opowieść o dwulicowości i zdradzie, szlachetności i honorze, podbojach i triumfach.
Screen Menu [Blu-ray]
Video Bitrate [Blu-ray]
Okładka [Blu-ray]
Video Menu Disc
Blu-ray Edycja Specjalna
EAN: 7321932323078
Blu-ray
- Gra o Tron, Sezon 2 - Game of Thrones, Season Two (2012) EAN: 7321999323073
Pakiet Blu-ray
EAN: 7321999347840
DVD
- Gra o Tron, Sezon 2 - Game of Thrones, Season Two (2012) EAN: 7321932323016