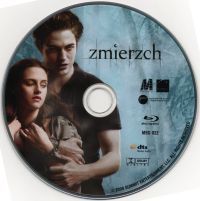 /10

Oceniło: 0
---
Tytuł polski:
Zmierzch

Original Title / Tytuł oryginalny
Twilight
---
Gatunek:
Thriller
/
Romans
Reżyser: Catherine Hardwicke
Scenariusz: Melissa Rosenberg
Cinematography / Zdjęcia: Elliot Davis
Muzyka: Carter Burwell
Cast / Obsada: Kristen Stewart, Taylor Lautner, Robert Pattinson, Billy Burke, Ashley Greene, Anna Kendrick, Christian Serratos, Michael Welch, Justin Chon, Christina Jastrzembska, Jackson Rathbone, Russell Roberts, Michael Sheen, Jamie Campbell Bower, Christopher Heyerdahl, Peter Facinelli, Curtis Caravaggio, Daniel Cudmore, Charlie Bewley, Rachelle Lefevre, Elizabeth Reaser, Kellan Lutz, Nikki Reed, Chaske Spencer, Gil Birmingham, Graham Greene, Adrien Dorval, Michael Adamthwaite, Alexander Mendeluk, Hunter Jackson, Gavin Bristol, Sean McGrath, Kiowa Gordon, Alex Meraz, Bronson Pelletier, Tyson Houseman
Dystrybucja w Polsce:
Monolith Films
Studio:
Summit Entertainment
Producent: Goldcrest Pictures / Twilight Productions
Data produkcji: 2008
Numer katalogowy: MBD 022
(PL - Polska)
okładka w języku polskim
EAN: 5907561123221
Dostępny w sprzedaży:
26.08.2009
Rental 28.05.2009
Czas: 02:01:50
Audio Formats / Dźwięk:

DTS-HD Master Audio
5.1 angielski

Dolby Digital 5.1 polski
(lektor)
Jacek Sobieszczański (640 kbps)

Dolby Digital 2.0 angielski komentarze (192 kbps)
Subtitles / Napisy:

polish
english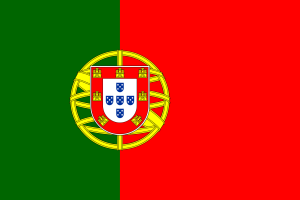 portuguese
Aspect Ratio: 16:9 - 2.40:1
Anamorphic Scope
(1080p / 23,976 fps / High Definition)
Interaktywne menu w języku: angielskim
BD-Info Raport [←→]
Rozmiar Filmu: 30,41 GB z Audio
Video codek:
MPEG-4 AVC
Region:
A-B-C
Typ płyty:
38,31 GB
Blu-ray Disc (dwuwarstwowa)
Supplements / Materiały dodatkowe:
- Komentarze Catherine Hardwicke, Roberta Pattinsona i Kristen Stewart (Off/On)
MUSIC VIDEO
MPEG-2, SD, Dolby Digital 2.0 angielski (224 kbps) napisy: polskie
- Muse Performing "Supermassive Black Hole" (00:04:57)
- "Decode" Music video by Paramore (00:05:09)
- "Leave Out All The Rest" Music video by Linkin Park (00:03:36)
EXTENDED SCENES - SCENY ROZSZERZONE
MPEG-2, SD, Dolby Digital 2.0 angielski (192 kbps) napisy: polskie
- Are people talking about the cullens again ? (00:01:55)
- James, let's not paly with our food. (00:02:02)
- You don't know how it's tortured me. (00:02:20)
- A hundred years worth of journals. (00:02:13)
- Don't read charlie's mind. (00:00:44)
DELETED SCENES - SCENY USUNIĘTE
MPEG-2, SD, Dolby Digital 2.0 angielski (224 kbps) napisy: polskie
- Edward, she's not one of us ! (00:00:58)
- That's the first time i dreamt of Edward Cullen. (00:01:17)
- Bella, your number was up the first day i met you. (00:01:47)
- She brought him to life. (00:00:42)
- I love it when men chase me. (00:00:41)
The adventure begins: the jourmey from page to screen
- In feature version for PIP enabled players
- Standard version for players without PIP enabled
- Fenomen Konwentu Comic Con (00:07:58)
Theatrical Campaign
- Sneak peek trailer (00:03:22)
- Comic-con New York sneak (00:04:22)
- Treaser Trailer #1 (00:00:55)
- Treaser Trailer #2 (00:01:09)
- Final Trailer (00:05:24)
- A conversation with Stephenie Meyer (00:23:34)
- Music: the heartbeat of Twilight (00:05:35)
- Becoming Edward (00:07:29)
- Becoming Bella (00:05:24)
- Catherine hardwicke's vampire kiss montage (00:02:35)
- Catherine hardwicke's "Bella's Lullaby remix" music video (00:03:59)
- Edward's piano concert (00:02:33)
Screen Menu [Blu-ray]
Opis: Bella Swan (Kristen Stewart) różni się od swoich koleżanek z liceum. Nie interesuje jej moda ani bujne życie towarzyskie. Kiedy sytuacja rodzinna zmusza ją do przeprowadzki w mgliste okolice Waszyngtonu, nie spodziewa się, że w jej życiu zajdzie jakaś zmiana. W nowej szkole poznaje jednak olśniewająco przystojnego, a jednocześnie tajemniczego i nieodgadnionego Edwarda Cullena (Robert Pattinson). Chłopak jest inteligentny, błyskotliwy i intrygujący, lecz trzyma dziewczynę na dystans. Jak się okaże, Edward ukrywa mroczny sekret...
Screen [Blu-ray]
Video Bitrate [Blu-ray]
Blu-ray
- Zmierzch - Twilight (2008) EAN: 5907561123221
Muzyka Filmowa
- Zmierzch - Twilight (2008) EAN: 0075678969744