---
Screen
Video Bitrate
Okładka
Gdzie Kupić?
Komentarze
---
Tytuł polski:
Słomiany Wdowiec

Original Title / Tytuł oryginalny
The Seven Year Itch
---
Gatunek:
Komedia
Reżyser: Billy Wilder
Scenariusz: George Axelrod, Billy Wilder
Cinematography / Zdjęcia: Milton R. Krasner
Muzyka: Alfred Newman
Cast / Obsada: Marilyn Monroe, Tom Ewell, Evelyn Keyes, Sonny Tufts, Robert Strauss, Oskar Homolka, Marguerite Chapman, Victor Moore, Dolores Rosedale, Donald MacBride, Carolyn Jones, Steven Benson, Butch Bernard, Dorothy Ford, Kathleen Freeman, Ralph Littlefield, Doro Merande, Ralph Sanford, Mary Young, Ron Nyman
Dystrybucja w polsce:
Imperial-CinePix
Studio:
20th Century Fox
Data produkcji: 1955
Numer katalogowy: 01043BD-PL
(PL - Polska)
okładka w języku polskim
EAN: 5903570062926
EAN: 5903570068805 -
Kolekcja: Forever Marilyn
Dostępny w sprzedaży:
01.08.2012
Czas: 01:44:24
Audio Formats / Dźwięk:

DTS-HD Master Audio
5.1 angielski
DTS-HD Master Audio
5.1 audio

DTS 5.1 rosyjski (768 kbps)

DTS 5.1 hiszpański (768 kbps)
Dolby Digital 2.0 turecki (224 kbps)

Dolby Digital 2.0 czeski (192 kbps)

Dolby Digital 2.0 angielski komentarze (224 kbps)
Subtitles / Napisy: angielskie, arabskie, bułgarskie, chorwackie, czeskie, greckie, hebrajskie, węgierskie, islandzkie, norweskie, polskie, portugalskie, rumuńskie, szwedzkie, tureckie.
Aspect Ratio: 16:9 - 2.55:1
Anamorphic Scope
(1080p / 23,976 fps / High Definition)
Interaktywne menu w języku: angielskim, hiszpańskim, katalońskim, rosyjskim
BD-Info Raport
Rozmiar Filmu: 26,99 GB z Audio
Video codek:
MPEG-4 AVC
Region:
A-B-C
Typ płyty:
36,03 GB
Blu-ray Disc (dwuwarstwowa)
Supplements / Materiały dodatkowe:
- Audio Commentary by Author Kevin Lally (Billy Wilder Biographer) (Off/On)
- Isolated Score Track (DTS-HD Master Audio 5.1) (Off/On)
- The Hays Code: Picture-in-Picture with Sexual Innuendo Meter
- Marilyn Monroe Interactive Timeline
MPEG-2, HD (1920x1080) Dolby Digital 2.0 angielski (224 kbps)
napisy: hiszpańskie.
- Monroe & Wilder: An Intersection of Genius (00:25:58)
MPEG-4, SD (720x480) Dolby Digital 2.0 angielski (224 kbps)
napisy: hiszpańskie.
- Fox Movie Channel presents "Fox Legacy with Tom Rothman (00:17:22)
Deleted Scenes
(All 00:03:32)
- Bathtub (00:01:23)
- Subway (00:02:09)
- Hollywood Backstories: The Seven Year Itch (00:24:25)
Publicity
(All 00:05:20)
- Fox Movietonews: The Seven Year Itch Has Sneak Preview (00:00:34)
- Theatrical Trailers (00:02:23)
- Spanish Theatrical Trailers (00:02:22)
Still Galleries
(HD)
- Avertising Gallery (12)
- Behind-the-Scenes Gallery (33)
Storyline / Opis
Marilyn Monroe błyszczy na ekranie jako zmysłowa i czarująca aktoreczka znana po prostu jako "Dziewczyna", która wprowadza się do apartamentu tuż nad Richardem (Tom Ewell) - małżonkiem z siedmioletnim stażem. Jego żona i syn właśnie wyjechali na letnie wakacje... Przysięga małżeńska Richarda przechodzi ciężką próbę za sprawą seksapilu i kuszącego uroku "Dziewczyny". Czy oczarowany Richard pozostanie wierny, czy ulegnie powabowi sąsiadki?
Blu-ray - Video Bitrate
- Słomiany Wdowiec - The Seven Year Itch (1955)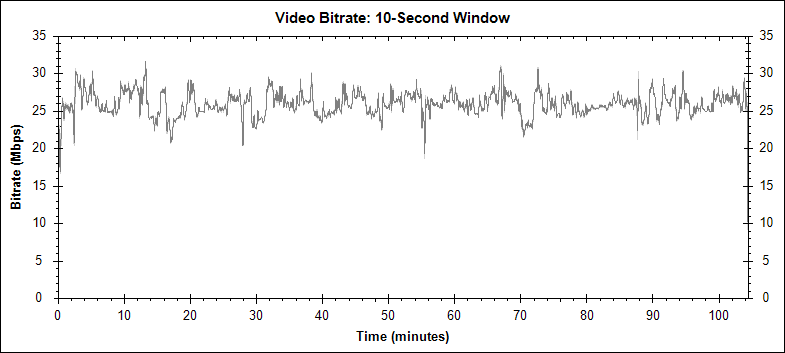 Oryginalna okładka Blu-ray
- Słomiany Wdowiec - The Seven Year Itch (1955)
Blu-ray
- Słomiany Wdowiec - The Seven Year Itch (1955) EAN: 5903570062926