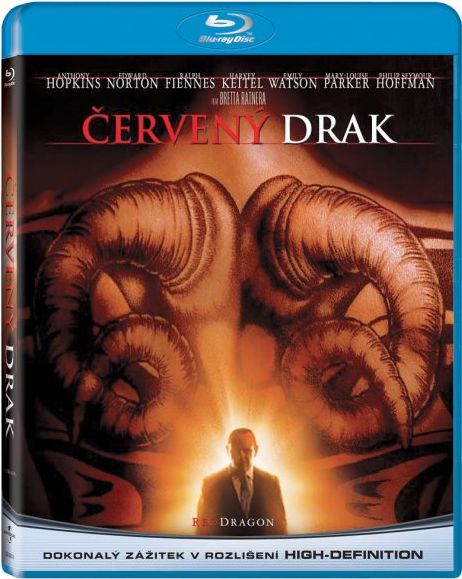 ---
Screen
Video Bitrate
Okładka
Gdzie Kupić?
Komentarze
---
Tytuł polski:
Czerwony Smok

Original Title / Tytuł oryginalny
Red Dragon
---
Gatunek:
Thriller
Reżyser: Brett Ratner
Scenariusz: Ted Tally
Cinematography / Zdjęcia: Dante Spinotti
Muzyka: Danny Elfman
Cast / Obsada: Anthony Hopkins, Edward Norton, Ralph Fiennes, Harvey Keitel, Emily Watson, Mary-Louise Parker, Philip Seymour Hoffman, Anthony Heald, Ken Leung, Frankie Faison, Tyler Patrick Jones, Lalo Schifrin, Tim Wheater, John Rubinstein, David Doty, Brenda Strong, Robert Curtis Brown, Mary Anne McGarry, Marc Abraham, Veronica De Laurentiis, Michael Cavanaugh, Madison Mason, Bill Duke, Cliff Dorfman, Phillip B. Fahey, Katie Rich, Alex Berliner, Tom Verica, Marguerite MacIntyre, Thomas Curtis, Jordan Gruber, Morgan Gruber, Richard Pelzman, Azura Skye, Andreana Weiner, Alex D. Linz
Dystrybucja w polsce:
Tim Film Studio
Studio:
Universal Pictures
Data produkcji: 2002
EAN: 8596978904188 - Czechy
EAN: 8856574069941 - Tajlandia
Dostępny w sprzedaży:
24.01.2011
Polska:
brak dystrybucji
Czas: 02:04:26
Audio Formats / Dźwięk:

DTS-HD Master Audio
5.1 angielski

DTS 5.1 czeski (768 kbps)

DTS 5.1 węgierski (768 kbps)
DTS 5.1 portugalski (768 kbps)

DTS 5.1 rosyjski (768 kbps)

DTS 5.1 hiszpański (768 kbps)

Dolby Digital 5.1 polski
(lektor)
Daniel Załuski (448 kbps)

Dolby Digital 5.1 tajski (448 kbps)

Dolby Digital 2.0 angielski komentarze (192 kbps)

Dolby Digital 2.0 angielski komentarze (192 kbps)
Subtitles / Napisy: angielskie, chorwackie, czeskie, węgierskie, islandzkie, polskie, portugalskie, brazylijskie, greckie, rumuńskie, hiszpańskie, rosyjskie, słoweńskie, hiszpańskie, kastylijskie, tajskie, tureckie.
Aspect Ratio: 16:9 - 2.40:1
Anamorphic Scope
(1080p / 23,976 fps / High Definition)
Interaktywne menu w języku: angielskim, portugalskim, hiszpańskim, rosyjskim.
BD-Info Raport
Rozmiar Filmu: 37,53 GB z Audio
Video codek:
MPEG-4 AVC
Region:
A-B-C
Typ płyty:
44,74 GB
Blu-ray Disc (dwuwarstwowa)
Supplements / Materiały dodatkowe:
MPEG-2, SD (720x480), Dolby Digital 2.0 angielski (192 kbps)
napisy: angielskie, portugalskie, hiszpańskie, polskie, rosyjskie.
Additional Scenes
Play with Commentary by Director Brett Ratner Writer Ted Tally and Editor Mark Helfrich (Off/On)
Deleted Scenes (All 00:05:23)
- Will Looks at Sleepomg Josh (00:00:38)
- Chilton and Graham Walking Down the Hall (00:00:37)
- The Cat Grave (00:00:41)
- Will Talks Josh About Lecter (00:01:02)
- Lecter Watches the Leeds's Video (00:00:38)
- Josh Gets the S'mores Ingredients (00:00:37)
- Lounds Reads Letter into Tape Recorder (00:01:01)
Alternate Scenes (All 00:04:34)
- Breaking the Code (Without Reading the Massage Out Loud) (00:01:01)
- FBI Listens to Tape (No Screaming) (00:01:02)
- Flaming Wheelchair (00:00:21)
- Attic Scene with Dragon Voice (00:02:02)
Extended Scenes (All 00:02:29)
- Graham Investigates the Leeds' Bedroom (00:01:01)
- Graham Has a Vision in the Tree (00:00:29)
- Janitor Finds Note in Lecter's Cell (00:00:50)
- The Making of Red Dragon (00:14:19)
- A Director's Journey (00:39:27)
- Visual Effects (00:04:26)
- Screen and Film Tests (00:11:44)
- Anthony Hopkins: Lecter and Me (00:04:25)
- Makeup Application (00:00:46)
- The Burning Wheelchair (00:04:01)
- The Leeds' House Crime Scene (00:03:38)
Storyboards to Final Feature Comparison
(All 00:08:38)
- Scene 6 (00:02:13)
- Scene 153 (00:02:24)
- Scene 154-157 (00:01:17)
- Scene 167-169 (00:02:44)
- Inside the Mind of a Serial Killer, hosted by John Douglas (00:08:16)
- Lecter's FBI File and Life History (Interaktywne)
MPEG-2, SD (720x480)
- Brett Ratner's Student Film (00:03:37)
- Feature Commentary with Director Brett Ratner and Writer Ted Tally (On/Off)
- Music Score Commentary with Composer Danny Elfman (On/Off)
Storyline / Opis
Anthony Hopkins ponownie wciela się w swoją najlepszą, mrożącą krew w żyłach rolę demonicznego doktora Hannibala Lectera. Były agent FBI, Will Graham (znany choćby z Podziemnego kręgu Edward Norton) wraca do czynnej służby, by schwytać seryjnego mordercę. Jedynym sposobem na przerwanie serii brutalnych zabójstw jest współpraca z Lecterem, któremu Graham musi pozwolić na spenetrowanie sposobu myślenia zabójcy... Widz może się spodziewać najgorszego w tym mrocznym, trzymającym w napięciu dreszczowcu. Będzie świadkiem konfrontacji Grahama z diabelsko inteligentnym Lecterem.
Video Bitrate
- Czerwony Smok - Red Dragon (2002)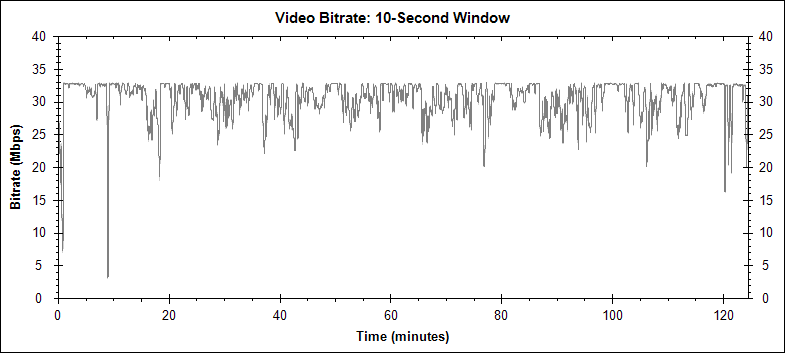 Blu-ray
- Czerwony Smok - Red Dragon (2002) EAN: 8856574069941,8596978904188