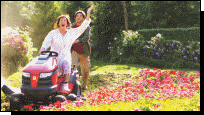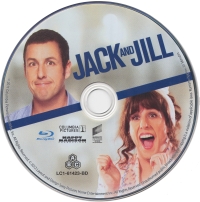 /10

Oceniło: 0
---
Tytuł polski:
Jack i Jill

Original Title / Tytuł oryginalny
Jack and Jill
---
Gatunek:
Komedia
Reżyser: Dennis Dugan
Scenariusz: Steve Koren, Adam Sandler
Cinematography / Zdjęcia: Dean Cundey
Muzyka: Rupert Gregson-Williams
Cast / Obsada: Adam Sandler, Al Pacino, Katie Holmes, Elodie Tougne, Rohan Chand, Eugenio Derbez, David Spade, Nick Swardson, Tim Meadows, Allen Covert, Norm MacDonald, Geoff Pierson, Valerie Mahaffey, Gary Valentine, Dana Carvey, Regis Philbin, Gad Elmaleh, Dan Patrick, Shaquille O'Neal, Drew Carey, John McEnroe, Christie Brinkley, Michael Irvin, Bill Romanowski, Jared Fogle, Billy Blanks, Vince Offer, Bruce Jenner, Jackie Seiden, Sadie Sandler, Sunny Sandler, Georgia Hatzis, Jonathan Loughran, J.D. Donaruma, Tyler Spindel, Peter Dante
Dystrybucja w Polsce:
Imperial-CinePix
Producent: Sony Pictures Home Entertainment / Columbia Pictures Industries
Data produkcji: 2011
Numer katalogowy: SPE 61423BD
(PL - Polska)
okładka w języku polskim
EAN: 5903570067846 (19,99 zł dvdmax.pl 23.04.2019)
Dostępny w sprzedaży:
07.03.2012
Polska: 11.07.2012
Czas: 01:30:49
Audio Formats / Dźwięk:

DTS-HD Master Audio
5.1 angielski

Dolby Digital 5.1 czeski (640 kbps)

Dolby Digital 5.1 węgierski (640 kbps)

Dolby Digital 5.1 polski
(lektor)
(640 kbps)

Dolby Digital 5.1 rosyjski (640 kbps)
Dolby Digital 5.1 turecki (640 kbps)
Dolby Digital 5.1 ukraiński (640 kbps)
Subtitles / Napisy:
Aspect Ratio: 16:9 - 1.85:1
Academy Flat
(1080p / 23,976 fps / High Definition)
Interaktywne menu w języku: angielskim
BD-Info Raport [←→]
Rozmiar Filmu: 24,75 GB z Audio
Video codek:
MPEG-4 AVC
Region:
A-B-C
Typ płyty:
24,75 GB
Blu-ray Disc (dwuwarstwowa)
Supplements / Materiały dodatkowe:
MPEG-2, HD (1920x1080) Dolby Digital 2.0 angielski (192 kbps)
napisy: angielskie, chińskie.
Deleted scenes
(All 00:19:07)
- Here Comes Jill
- Driving Miss Jill
- Otto The War Veteran
- Jill: Exposed
- Making Ham Fun Again
- Ordering Chaos
- "...Or So I've Been Told"
- "Wham, Bam Eggs and Ham"
- A Wish Come True
- Sorry Grandma
- Pool Side Peepshow
- Jill Stays In
- "An Ak Pacheese Cake !"
- Laughing is Contagious (00:03:44)
- Look Who Stopped By (00:08:33)
- Boys Will Be Girls (00:03:44)
- Stomach Ache (00:04:20)
- Don't Call It A Boat-Royal Caribbean (00:02:24)
-
BD-Live ™
Screen Menu [Blu-ray]
Opis: Bohaterem filmu jest Jack (Sandler), do którego na Święto Dziękczynienia przyjeżdża siostra-bliźniaczka Jill (Sandler). Po paru dniach wizyty Jill odmawia opuszczenia domu brata, wprowadzając tym samym chaos w życie domowników.
Screen [Blu-ray]
Video Bitrate [Blu-ray]
Okładka [Blu-ray]
Zwiastun [Youtube]
Blu-ray
- Jack i Jill - Jack and Jill (2011) EAN: 5903570067846