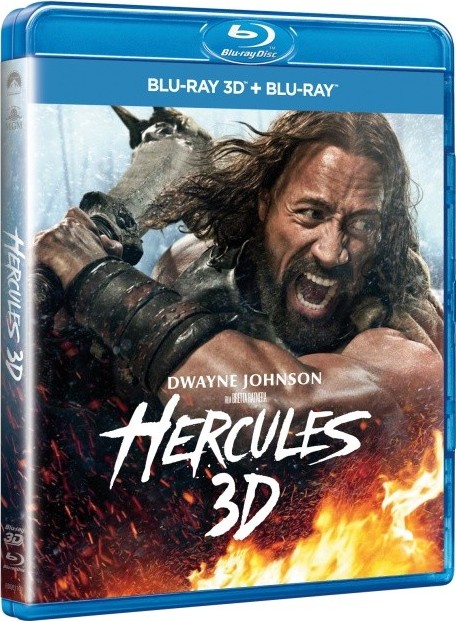 ---
Screen
Video Bitrate
Okładka
Gdzie Kupić?
Komentarze
---
Tytuł polski:
Hercules 3D

Original Title / Tytuł oryginalny
Hercules 3D
---
Gatunek:
Przygodowy
Reżyser: Brett Ratner
Scenariusz: Ryan Condal, Evan Spiliotopoulos
Cinematography / Zdjęcia: Dante Spinotti
Muzyka: Fernando Velázquez
Cast / Obsada: Dwayne Johnson, Ian McShane, John Hurt, Rufus Sewell, Aksel Hennie, Ingrid Bolso Berdal, Reece Ritchie, Joseph Fiennes, Tobias Santelmann, Peter Mullan, Rebecca Ferguson, Isaac Andrews, Joe Anderson, Stephen Peacocke, Nicholas Moss, Robert Whitelock, Irina Shayk, Christopher Fairbank, Ian Whyte, Karolina Szymczak, Matt Devere, Máté Haumann, Barbara Palvin, Tonia Sotiropoulou, Caroline Boulton, Robert Maillet, Oliver Doherty, Tom Doherty, Panka Kovacs, Mark Phelan, John Cross, Peter Ivanyi, Erika Marozsán, Athina Papadimitriu, Anna Trokán, Nóra Lili Hörich
Dystrybucja w polsce:
Monolith Films
Tylko wersja 2D
Studio:
Paramount Pictures
Data produkcji: 2014
Numer katalogowy: BD001100
(CZ - Czechy)
okładka w języku czeskim
EAN: 8596978911001 - CZ (Czechy)
EAN: 5704028321035 - Skandynawia
Dostępny w sprzedaży:
10.12.2014
Czas: 01:38:04
Audio Formats / Dźwięk:

DTS-HD Master Audio
7.1
angielski

Dolby Digital 5.1 czeski (640 kbps)

Dolby Digital 5.1 węgierski (640 kbps)
Subtitles / Napisy:
Aspect Ratio: 16:9 - 2.35:1
Anamorphic Scope
(1080p / 23,976 fps / High Definition)
Interaktywne menu w języku: angielskim
BD Info Raport Płyta 1
BD Info Raport Płyta 2
Rozmiar Filmu: 36,74 GB z Audio
Video codek 2D:
MPEG-4 AVC
Video codek 3D:
MPEG-4 MVC
Region:
A-B-C
Typ płyty 3D:
37,45 GB
Blu-ray Disc (dwuwarstwowa)
Typ płyty 2D:
39,50 GB
Blu-ray Disc (dwuwarstwowa)
Supplements / Materiały dodatkowe:
Płyta 2D
- Commentary By Brett Ratner And Beau Flynn (Theatrical Version) (Off/On)
MPEG-4, HD (1920x1080) Dolby Digital 2.0 angielski (224 kbps)
napisy: bułgarskie, czeskie, dunskie, angielskie, hebrajskie, koreańskie, węgierskie, norweskie, polskie, portugalskie, rumuńskie, fińskie, szwedzkie.
- Brett Ratner And Dwayne Johnson: An Introduction (00:05:32)
- Hercules And His Mercenaries (00:11:07)
- Weapons! (00:05:24)
- The Bessi Battle (00:11:54)
- The Effects Of Hercules (00:12:28)
Deleted / Extended Scenes
(All 00:14:38)
- Zeus & Alcmene (00:01:00)
- Gryza Left Hanging (00:00:41)
- Extended Training - Extended (00:01:43)
- Sitacles And Atalanta (00:01:28)
- Words For Arius - Extended (00:00:27)
- Bessi Aftermath (00:00:35)
- Phineas Saved (00:00:54)
- Hercules Banished (00:01:02)
- Blood Rage - Extended (00:01:06)
- Phineas Revealed - Extended (00:00:38)
- Hercules' Longer Speech - Extended (00:00:52)
- Atlanta Shoots Phineas - Extended (00:00:14)
- Phineas Runs (00:01:26)
- Tydeus's Funeral (00:00:36)
- Alternate Ending (00:01:42)
Storyline / Opis
Ziemia, czternaście tysięcy lat temu. Udręczona dusza półboga błąka się po świecie. Herkules (Johnson), syn potężnego Zeusa, przez całe życie nie zaznał niczego prócz cierpienia. Po wykonaniu dwunastu ciężkich prac i utracie rodziny, poświęca się krwawym bitwom. Tylko one przynoszą mu ukojenie. Za towarzyszy ma szóstkę podobnych mu straceńców, których łączy zamiłowanie do wojny i nieustająca bliskość śmierci. Ich los odmienia się, gdy król Tracji (Hurt) zechce, by uczynili jego armię najpotężniejszą na świecie. Zagubione dusze dostrzegą, jak nisko upadły, gdy stworzą wojowników równie bezwzględnych i żądnych krwi, jak one same.
Theatrical Cut
Blu-ray - Video Bitrate
- Hercules 3D (2014)
Extended Cut
Blu-ray - Video Bitrate
- Hercules 3D (2014)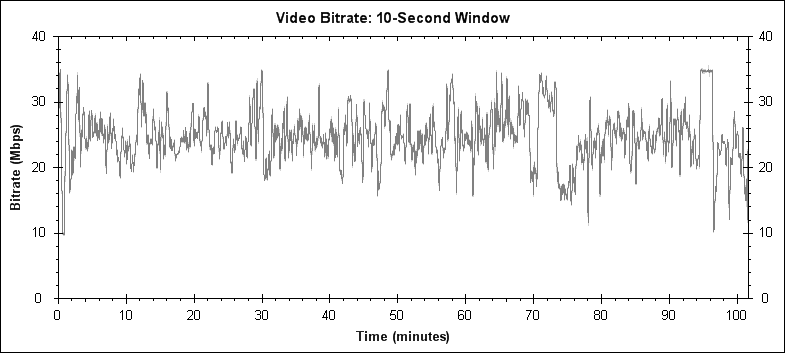 Oryginalna okładka Blu-ray
- Hercules 3D (2014)
Blu-ray
- Hercules 3D (2014) EAN: 5907561145735