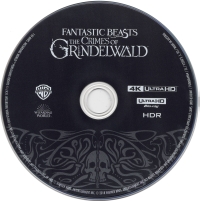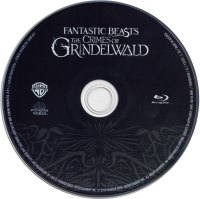 /10

Oceniło: 0
---
Tytuł polski:
Fantastyczne Zwierzęta: Zbrodnie Grindelwalda

Original Title / Tytuł oryginalny
Fantastic Beasts The Crimes of Grindelwald
---
Gatunek:
Fantasy
Director / Reżyser: David Yates
Writer / Scenariusz: J. K. Rowling
Cinematography / Zdjęcia: Philippe Rousselot
Music / Muzyka: James Newton Howard
Cast / Obsada: Eddie Redmayne, Katherine Waterston, Dan Fogler, Johnny Depp, Jude Law, Alison Sudol, Ezra Miller, Zoë Kravitz, Claudia Kim, Carmen Ejogo, Jessica Williams, Ólafur Darri Ólafsson, Callum Turner, Victoria Yeates, Poppy Corby-Tuech, Brontis Jodorowsky, William Nadylam, Fiona Glascott, Derek Riddell, Kevin Guthrie, David Sakurai, Ingvar Eggert Sigur?sson, Kamil Lemieszewski, Reid Anderson, Jamie Campbell Bower, Toby Regbo, Silvia Crastan, Wolf Roth, Cornell John, Simon Meacock, David Wilmot, Ed Gaughan, Olwen Fouere, Hugh Quarshie, Sabine Crossen, Maja Bloom, Bart Soroczynski, Olivia Popica, Danielle Hugues, Alfie Simmons, Jemima Woolnough, Hollie Burgess, Thea Lamb, Joshua Shea, Alfrun Rose, Isaura Barbé-Brown, Keith Chanter
Dystrybucja w Polsce:
Galapagos
Studio:
Warner Bros.
Data produkcji: 2018
Numer katalogowy: Z15S GBS Y35073
(PL - Polska)
okładka w języku polskim
EAN: 7321931350730 (139 zł Media Markt 15.02.2019)
Dostępny w sprzedaży:
13.03.2019
Czas: 02:13:50
Płyta 4K Ultra-HD
Audio Formats / DĽwięk:

Dolby Atmos
(Compatible Dolby TrueHD 7.1) angielski
Dolby Digital 5.1 koreański (448 kbps)

Dolby Digital 5.1 czeski (448 kbps)

Dolby Digital 5.1 polski
(dubbing)
(448 kbps)

Dolby Digital 5.1 tajski (448 kbps)
Subtitles / Napisy:
Aspect Ratio 4K Ultra-HD: 16:9 - 2.40:1
Anamorphic Scope
(2160p / 23,976 fps / Ultra High Definition / HDR10 / BT.2020 / Dolby Vision)
Aspect Ratio Blu-ray: 16:9 - 2.40:1
Anamorphic Scope
(1080p / 23,976 fps / High Definition)
Interaktywne menu w języku: angielskim
BD-Info Raport [4K Ultra-HD]
Rozmiar Filmu 4K Ultra-HD: 58,25 GB z Audio
Rozmiar Filmu Blu-ray: 30,66 GB z Audio
Video codek 4K Ultra-HD:
HEVC
Video codek Blu-ray:
MPEG-4 AVC
Region:
A-B-C
Typ płyty 4K Ultra-HD:
61,57 GB
Blu-ray Disc (dwuwarstwowa) UHD-66 (66 118 025 216 bajtów)
Typ płyty Blu-ray:
43,05 GB
Blu-ray Disc (dwuwarstwowa) BD-50 (46 242 660 352 bajtów)
Supplements / Materiały dodatkowe:
Płyta Blu-ray
MPEG-4, HD (1920x1080) Dolby Digital 2.0 angielski (192 kbps)
napisy: polskie i inne.
- J.K Rowling: A World Revealed (00:10:15)
- Wizards on Screen, Fans in Real Life (00:19:22)
- Distinctly Dumbledore (00:09:31)
Unlocking Scene Secrets
(All 00:49:09)
- The Return to Hogwarts
- Newt's Menagerie
- Credence, Naginin and the Circus Arcanus
- Paris and Place Cachee
- Le Ministere des Affaires Magiques: The French Ministry
- Grindelwald's Escape and the Ring of Fire
Deleted Scenes
(All 00:14:23)
- Credence Reborn
- At the Docks
- Walk n Talk
- Ballroom Dance
- Tina and Skender
- Newt's Basement
- Murmuration
- Newt and Jacob Walk to Kama's
- Nagini and Credence in Alley
- Dumbledore and McGonagall
Opis: Nowy film twórcy sagi "Harry Potter"! Po ucieczce potężnego czarodzieja Gellerta Grindelwalda z więzienia magizoolog Newt Scamader ponownie zostaje wezwany przez profesora Dumbledore'a. W obliczu nieprzewidzianych zagrożeń Newt musi znaleĽć sposób, aby powstrzymać Grindelwalda, którego plan panowania czarodziejów czystej krwi nad niemagicznymi istotami grozi podziałem całego ¶wiata czarodziejów.
Screen Menu [4K Ultra-HD]
Screen [4K Ultra-HD]
Video Bitrate [4K Ultra-HD]
Okładka [4K Ultra-HD]
4K Ultra-HD
- Fantastyczne Zwierzęta: Zbrodnie Grindelwalda - Fantastic Beasts The Crimes of Grindelwald (2018) EAN: 7321931350730
Blu-ray
- Fantastyczne Zwierzęta: Zbrodnie Grindelwalda - Fantastic Beasts The Crimes of Grindelwald (2018) EAN: 7321931350716