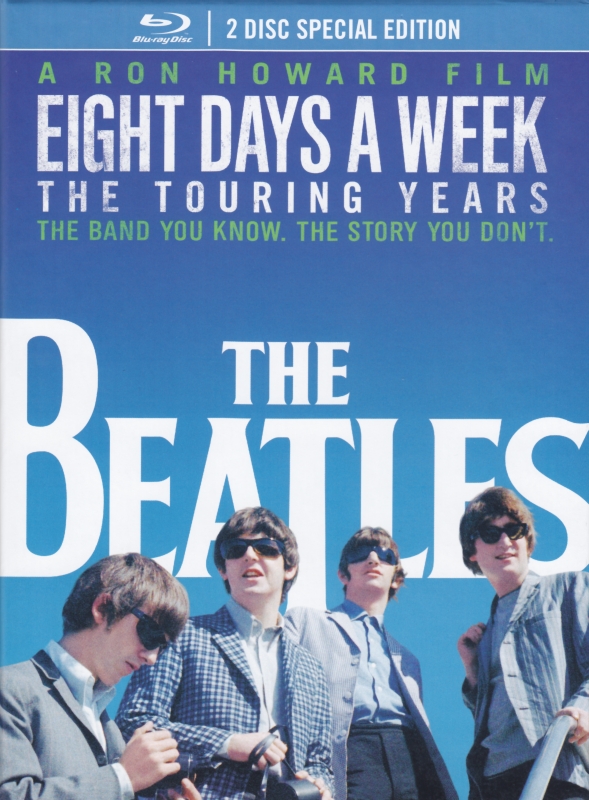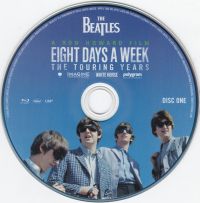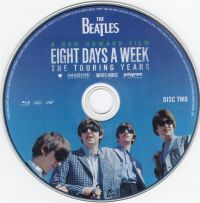 /10

Oceniło: 0
---
Tytuł polski:
The Beatles: Eight Days a Week - The Touring Years

Original Title / Tytuł oryginalny
The Beatles: Eight Days a Week - The Touring Years
---
Gatunek:
Dokumentalny
/
Muzyczny
Director / Reżyser: Ron Howard
Writer / Scenariusz: Mark Monroe
Cinematography / Zdjęcia: Michael Wood
Music / Muzyka: Ric Markmann, Dan Pinnella, Chris Wagner
Cast / Obsada: Paul McCartney, Ringo Starr, John Lennon (a.z.), George Harrison (a.z.), George Martin (a.z.), Whoopi Goldberg, Elvis Costello, Eddie Izzard, Sigourney Weaver, Neil Aspinall, Richard Lester, Howard Goodall, Jon Savage, Debbie Gendler
Dystrybucja w Polsce:
Producent: Polygram Entertainment
Data produkcji: 2016
EAN: 602557169768
Dostępny w sprzedaży:
21.11.2016
Czas: 01:45:45
Audio Formats / DĽwięk:

DTS-HD Master Audio
5.1 angielski

LPCM
2.0 angielski (2304 kbps)

Dolby Digital 5.1 angielski (640 kbps)
Subtitles / Napisy:
Aspect Ratio: 16:9 - 1.85:1
Academy Flat
(1080p / 23,976 fps / High Definition)
Interaktywne menu w języku: angielskim
BD Info Raport Płyta 1
BD Info Raport Płyta 2
Rozmiar Filmu: 30,68 GB z Audio
Video codek:
MPEG-4 AVC
Region:
A-B-C
Typ płyty 1:
33,41 GB
Blu-ray Disc (dwuwarstwowa)
Typ płyty 2:
20,80 GB
Blu-ray Disc (jendowarstwowa)
Supplements / Materiały dodatkowe:
Płyta Film
Screen Menu [Blu-ray]
Płyta Bonus
(All 01:40:25)
- Words & Music (00:24:13)
- Early Clues To A New Direction (00:17:55)
- The Beatles Live 1963-1965 (All 00:11:59)
- A Deeper Dive (All 00:43:12)
- An Alternative Opening for the Film (00:03:07)
Screen Menu [Blu-ray]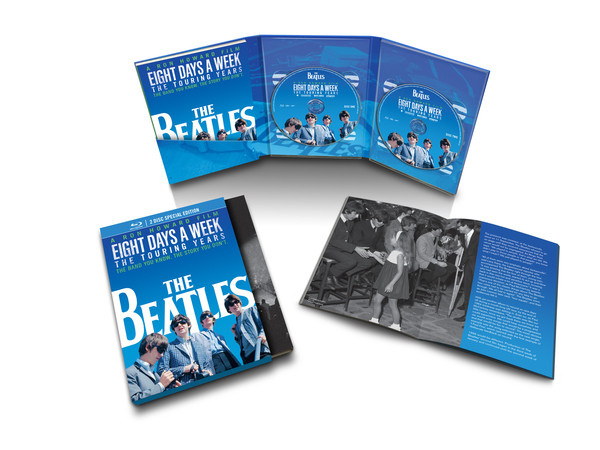 Opis: Film The Beatles: Eight Days A Week - The Touring Years wyreżyserowany przez nagrodzonego Oscarem Rona Howarda (Piękny Umysł, Apollo 13) opowiada historię zespołu przez pryzmat ich koncertów, od małych klubach w Liverpoolu i Hamburgu po wypełnione po brzegi stadiony przez Nowy Jork i Melbourne aż do Tokio. Film został wyprodukowany we współpracy z Paulem McCartneyem, Ringo Starrem, Yoko Ono Lennon i Olivi± Harrison.
Screen [Blu-ray]
Video Bitrate [Blu-ray]
Blu-ray
- The Beatles: Eight Days a Week - The Touring Years (2016) EAN: 602557169768