---
Screen
Video Bitrate
Okładka
Gdzie Kupić?
Komentarze
---
Tytuł polski:
Niesamowity Spider-Man 2

Original Title / Tytuł oryginalny
The Amazing Spider-Man 2
---
Gatunek:
Akcja
/
Science-Fiction
Reżyser: Marc Webb
Scenariusz: Alex Kurtzman, Roberto Orci, Jeff Pinkner
Cinematography / Zdjęcia: Daniel Mindel
Muzyka: Hans Zimmer, Pharrell Williams, Johnny Marr
Cast / Obsada: Andrew Garfield, Emma Stone, Jamie Foxx, Dane DeHaan, Colm Feore, Felicity Jones, Paul Giamatti, Sally Field, Embeth Davidtz, Campbell Scott, Marton Csokas, Louis Cancelmi, Max Charles, B.J. Novak, Sarah Gadon, Michael Massee, Jorge Vega, Bill Heck, Teddy Coluca, Helen Stern, Cal McCrystal, Anslem Richardson, Mark Doherty, James Colby, Kari Coleman, Skyler Gisondo, Charlie DePew, Robert Newman, Adrian Martinez, Thaddeus Phillips, James McCauley, Rachael McOwen, David Shabtai, Timothy Adams, Tug Coker, Greg Connolly
Dubbing polski:
Peter Parker / Spiderman - Marcin Bosak
Gwen - Monika Dryl
Harry Osborn - Marcin Hycnar
Max Electro - Wojciech Paszkowski
Ciocia May - Ewa Wencel
Menken - Cezary Morawski
Norman Osborn - Miłogost Reczek
Dr Kafka - Krzysztof Dracz
Aleksiej (Rhino) - Grzegorz Pawlak
Marta Dobecka, Renata Dobrowolska, Agnieszka Kunikowska, Lucyna Malec, Janusz Wituch , Aleksander Mikołajczak, Mateusz Ceran, Joanna Borer Dzięgiel, Andrzej Chudy, Agnieszka Fajlhauer, Brygida Turowska, Klementyna Umer, Wojciech Chorąży, Maciej Kowalik, Jacek Król, Cezary Nowak, Stefan Pawłowski, Kamil Pruban, Otar Saralidze, Krzysztof Szczepaniak, Ksawery Szlenkier
Dystrybucja w polsce:
Imperial-CinePix
Producent: Columbia Pictures Industries, Inc /
Marvel Studios
Data produkcji: 2014
Numer katalogowy:
(PL - Polska)
okładka w języku polskim
EAN: 5903570071454
Dostępny w sprzedaży:
26.08.2014
Czas: 02:22:41
Audio Formats / Dźwięk:

DTS-HD Master Audio
5.1 angielski
Dolby Digital 5.1 hinduski (640 kbps)

Dolby Digital 5.1 polski
(dubbing)
(640 kbps)

Dolby Digital 5.1 tamili (640 kbps)

Dolby Digital 5.1 telugu (640 kbps)
Dolby Digital 5.1 turecki (640 kbps)

Dolby Digital 2.0 angielski komentarze (192 kbps)
Subtitles / Napisy:
english
angielskie
greek
greckie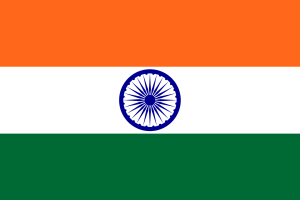 hindi
hinduskie

polish
polskie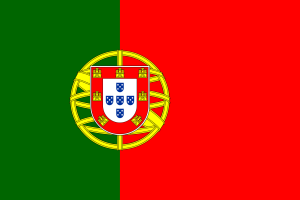 portuguese
portugalskie
turkish
tureckie
Aspect Ratio: 16:9 - 2.40:1
Anamorphic Scope
(1080p / 23,976 fps / High Definition)
Interaktywne menu w języku: angielskim
BD-Info Raport
Rozmiar Filmu: 30,7 GB z Audio
Video codek:
MPEG-4 AVC
Region:
A-B-C
Typ płyty:
44,59 GB
Blu-ray Disc (dwuwarstwowa)
Supplements / Materiały dodatkowe:
- Audio Commentary with Filmmakers (Off/On)
MPEG-4, HD (192x01080) Dolby Digital 2.0 angielski (192 kbps)
napisy: angielskie, greckie, polskie, portugalskie, tureckie.
Deleted & Alternate Scenes
(All 00:23:01)
Audio Commentary with Director Marc Webb (Off/On)
- Peter Meets His Faher (00:05:10)
- Cockpit Discovery (00:01:31)
- Flah Forward (00:01:09)
- Max's Mother (00:01:41)
- Mayhem in The Morgue (00:01:26)
- Missing Each Other (00:02:15)
- Peter Visits Hary (00:04:22)
- Oxford Acceptance (00:01:04)
- Is Peter Home ? (00:00:49)
- Chasing Gwen (00:01:48)
- Birth of The Goblin (00:01:27)
- Felicia Sees Her Boss (00:00:46)
- Goblin Kills Menken (00:00:30)
The Wages if Heroism: Making The Amazing Spider-Man 2
(All 01:43:42)
- Lessons Learned: Development and Directo (00:18:59)
- Heart of the City: Shooting in New York (00:12:34)
- Triple Threat: Attack of The Villains (00:20:56)
- A More Dangerous World: Transforming Gobelin and Electro (00:10:10)
- Bolt From The Blue: Visual Effectss (00:17:43)
- Spidey Gets His Groove Back: Music and Editing (00:24:09)
- The Music of The Amazing Spider-Man 2 with Director Marc Webb (00:08:09)
- Alicia Keys - "Ir's on Again" Music Video (00:03:49)